We have often encountered people that don't understand why we have the word "Sports" in our name.  We often hear:
"Do I have to play a sport to come to your office?"
"Do I have to be an athlete to be seen?"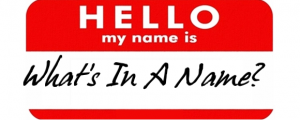 The answer we have given time and time again is "NO"…there are no prerequisites to becoming a patient in our office, other than a desire to get better and the dedication to put forth the time and effort required.  That's it–no surprises, no gimmicks, just have the "will" and we will show you the "way."  So why have the word "sports" in our title you might ask?
Two reasons:
#1. Dr. Riddle is one of the ONLY certified Chiropractic Sports Physicians in the state of South Carolina (this is an additional credential that required an extra 120 hours of instruction and a passing score on a national board exam).
#2. The word "sports" doesn't always mean a game that you play involving athletics.  The true definition of the word "sports" is much broader.
Sports: Not Limited to Gameplay
The etymology of the word sport takes has two different classifications–the verb and noun form.  Before we go getting too technical, let's just say they're very similar:  (v.) "to take pleasure or amuse oneself; (n.) "pleasant pastime or activity that offers amusement or relaxation, entertainment or fun."  That being said…think about the many things you amuse yourself with and take pleasure in that don't involve any specific sporting event.  How about gardening or hiking?  Or even something as simple as taking a stroll downtown or bike ride on a summer evening?
Putting our Best Face Forward
So that explains the reasoning behind one part of our name but most of you are wondering why the shift from "Chiropractic" to "Rehabilitation?"  It's quite simple, really–we offer a multitude of services aimed at improving movement and performance in our patients at all levels of activity and ability.  Because the scope of our offerings extends far beyond the reaches of traditional chiropractic care,  no longer feel that the word "chiropractic" is a comprehensive term for who we are and what we do.
So while the change may be inconsequential to most, to our team it's a big deal.  Why?  Because it allows us to reach people that hesitate to see a traditional chiropractor.  It also speaks to the fact that we don't simply deal with the spine but the entire body…extremities, joints and muscle issues included.